Best Equity Release Rates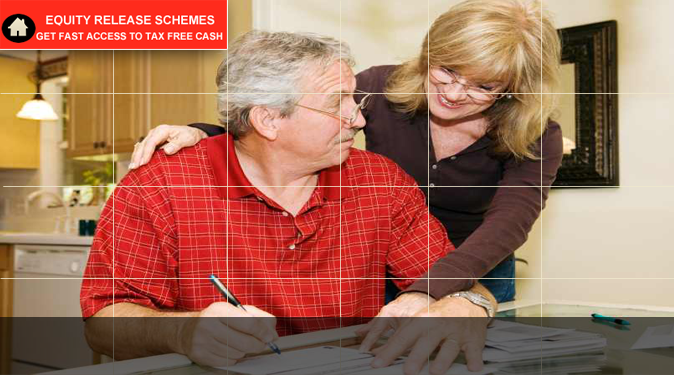 Best Equity Release Rates

If you've been looking at equity release schemes and have decided to choose a lifetime mortgage then one of the factors that you will need to consider when choosing a lifetime mortgage will be the equity release rate offered. Although the interest rate is not the only factor that decides whether a particular equity release scheme is right for you or not getting the Best Equity release rates can sometimes be a key deciding factor when deciding between one product from another.
If you are looking to obtain the best equity release rates then have a chat with us to find out the various equity release rates available on the market right now. We will not only help you find the best equity release rates to suit your circumstances but will also make sure that the product that you are planning to choose is the right overall package for you. See equity release is not just about finding the best equity release rates. There is much more to choosing the right plan than just the rates. By speaking with us you will learn the pros and cons of the different plans that are on offer on the market and if it turns out that a lifetime mortgage is the most suitable plan for your circumstances then we will assist you in finding the best equity release rates to meet your financial goals.
It may turn out that a lifetime mortgage is probably not the most suitable option for you. If this is the case then we will advise you on other products such as home reversion plans. These plans differ from a lifetime mortgage whereby you sell your property to release equity from it. A lifetime mortgage on the other hand is a loan that is issued to you and this long is subject to interest until you vacate the property due to death or you going into long term care. The object of both of these products is the same in principle in that you're allowed to raise capital from your property (as long as there is sufficient equity available to be released). Whether you release equity using a lifetime mortgage or a home reversion plan, you can stay in your home until you die or until you go into long-term. In the case of a lifetime mortgage the capital that you raise from the equity in your house is paid back after your house is sold when you die or vacate the property due to permanent care.
When it comes to equity release there isn't actually a "one size fits all solution". You need to discuss each option carefully with an adviser to make sure that you select the right equity release option to ensure that you don't end up paying more than you should on the long run.
So whether you are looking to find the best equity release rates for lifetime mortgages or you are looking to have a chat about the different options available to you get in touch with us and we will be happy to answer all of your questions. It's best to make an informed decision at the outset to save yourself any considerable cost in the future. So get in touch today to see how you can release equity from your property with our help.

Copyright © 2012 Equity Release Schemes. All rights reserved
Pages services 1 services 2 Equity Release Questions ReleaseEquity.net