Tax Free Equity Release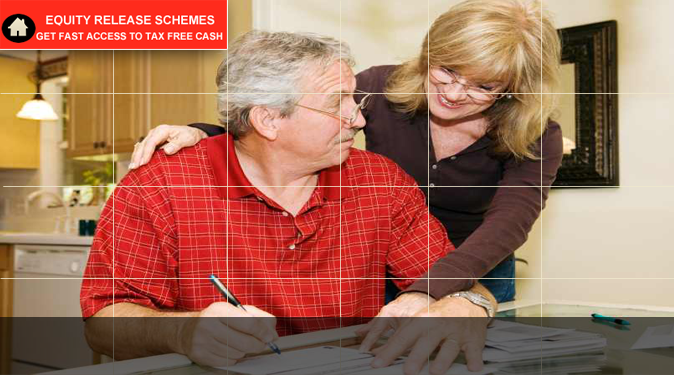 Tax Free Equity Release

If you would like to benefit from tax free cash then equity release schemes are a great way to use the equity in your property as instant cash. Equity release schemes enable people to unlock the equity from their property by either using a lifetime mortgage or a home reversion plan.

The beauty of equity release schemes is that you don't need to move home to extract the cash that is locked in your property. In fact this is one of the biggest factors of equity release that make the schemes so attractive. So in other words instead of having to sell your house to release equity, you simply select the right scheme for yourself and release the cash without having to go through the massive inconvenience of moving. This can be an appealing proposition for many people.
For example people who have grown old in a neighbourhood may want to remain their until the end. Additionally many people have close ties with family and friends close to where they live and if they don't want to give up a home in which they feel comfortable then releasing equity without having to sell your house is a good prospect. In a lot of cases people have relations close by on whom they depend and again equity release schemes are a good way of ensuring that people in such cases and release the capital locked in their properties without having to move.
For those who are wishing to release equity to stay in their home, another important element of equity release schemes to remember is that you are allowed to stay in your home for the duration of your life; until you pass away or until you are taken into permanent care. If you apply for an equity release scheme with your partner then you are allowed to stay in your home until either of you die or both of you are taken into permanent care. In other words, if you have taken out a plan jointly then you cannot be evicted from your home even if one of you dies.

If you are 55 or over you could release equity from your home and enjoy fast cash while you remain living in the same house. You do not need to make any repayments in the capital that you have been given.
To find out whether a lifetime mortgage or a home reversion plan is suitable to your needs have a chat with one of our advisers to understand the differences between the two schemes. Call us and we will be happy to give you an informal and an obligation free personalised illustration of the different equity release plans. We will help you understand the key differences with each product and give you an illustration of the potential amount of equity that can be released from your property.

Copyright © 2012 Equity Release Schemes. All rights reserved
Pages services 1 services 2 Equity Release Questions ReleaseEquity.net