Equity Release Interest Rates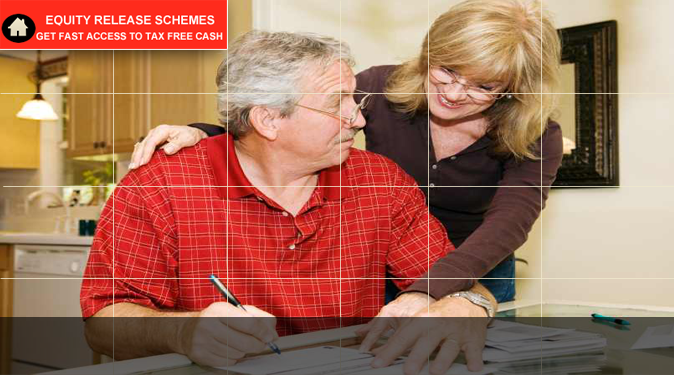 Equity Release Interest Rates

If you have been considering equity release schemes to release capital from your property then you would probably know that there are two main types of equity release schemes available mainly lifetime mortgages and home reversion plans, as well as other schemes such as interest only mortgages. If you have narrowed down your search to a loan based equity release scheme such as a lifetime mortgage then you will need to evaluate the equity release interest rates offered by the different products before selecting your plan.
Equity release interest rates normally vary with the type of lifetime mortgage that you select. There are also other factors such as your circumstances that will affect the equity release interest rates that you are offered. To get an understanding of the latest equity release interest rates it is strongly advised that you contact us to assess the different options available to you.
As a broad guideline you can expect to pay upwards of 7% in equity release interest rates. The rates will vary depending on things like whether you opt to choose a plan that offers various guarantees for the settlement of your borrowing when your house is sold. For example you may expect to see plans that are offered with or without inheritance guarantees. You may also see plans whose equity release interest rates are dictated by whether you choose a lump sum payment or you choose flexible form of payments.
When you are looking at equity release interest rates you need to understand meanings of some of the basic terms that are used. For example APR is short for Annual Percentage Rate. The APR is calculated by all the lenders with the use of a standard formula throughout the mortgage industry. The APR essentially gives you the overall cost of the borrowing. In other words the APR incorporates different fees that are charged by lenders including the arrangement fee and the valuation fee. The overall APR figure can be used to compare equity release interest rates across different lenders.
Some of the basic things to remember about equity release interest rates are that the interest rate and the amount you borrow is paid back when your property is sold when you die or when you are taken into long-term care. The equity release interest rate is added to the amount you have borrowed over time. An equity release scheme from SHIP members gives you the assurance that you will not end up paying more than you property is worth.
To learn more about equity release interest rates contact us so that we can guide you on the right path to ensure that you pick the best equity release scheme for your circumstances. We will help you understand the different interest rates that are available on the market and how they compare to other plants. Understanding equity release is much more than just understanding the various interest rates available on the market. So contact us to find out the various options that are available to you and the options that will suit you best.

Copyright © 2012 Equity Release Schemes. All rights reserved
Pages services 1 services 2 Equity Release Questions ReleaseEquity.net