Equity release pitfalls and advantages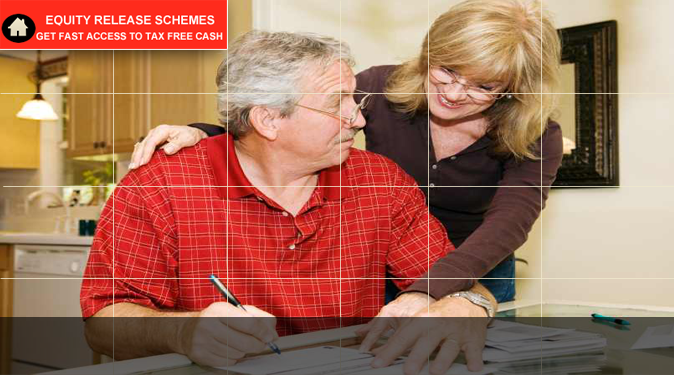 Equity release pitfalls and advantages

If you're looking to take out an equity release scheme, then you need to review each type of scheme carefully to make sure that you fully understand the equity release pitfalls and advantages associated with the different schemes on offer. In order to do this, you need to first understand that there are two main types of equity release schemes available on the market. One of them is known as the lifetime mortgage and the other is known as the home reversion plan. You can read more about the two types of schemes on the lifetime mortgage link and the home reversion plans links.

Lifetime mortgage equity release pitfalls and advantages
In order to review the equity release pitfalls and advantages we will start off by reviewing the lifetime mortgage.
Advantages
First of all, with a lifetime mortgage you can choose to release equity either as a lump sum or as an income without normally having to make any monthly payments.
You keep full ownership of your property
A lifetime mortgages is usually available to younger people who were aged 55 and older.
If you choose to take an annuity, your income can be guaranteed until you die or you are taken into permanent care.
Lifetime mortgage equity release Pitfalls
The amount that you need to repay back can grow relatively quickly with compound interest.
The size of your inheritance is reduced with this type of equity release scheme.
The amount of money that you can raise with a lifetime mortgage is normally less than a home reversion (you can typically raise 15 to 25% of the value of the property).
They can be fairly sizeable redemption penalties associated with paying back the mortgage early.
Annuities cannot be reversed
If the interest rates happen to be low so will be the unity.
You may see adverse effects on any benefits, grants or tax.
Lifetime mortgage equity release pitfalls and advantages
Advantages
If you use a home reversion plans to release equity, you can usually raise more money than you would with a lifetime mortgage.
A home reversion plan allows you to guarantee an inheritance to your family.
You may also qualify for further advances.
Because this is not a loan, there are no monthly payments because you sell all or part of your property.
If the value of your property continues to rise then you can take advantage of the price increase during the equity release period.
Home reversion plans equity release pitfalls
Taking out a home reversion plan means that your inheritance will be reduced.
You cannot normally reverse this type of equity release scheme.
The plan can prove expensive if you die fairly shortly after you take out the scheme.
You will normally only receive a portion of the market value of your property.
Whoever provides the plan will also benefit from the rise in property value over the lifetime of the scheme.
There could be an adverse affect on your benefits, tax or any grants that you may benefit from.
So as you can see there are quite a few equity release pitfalls and advantages to consider when you are shopping for the right plan. As already mentioned it is important to understand each plan carefully and make sure that it applies well to your personal circumstances. If you'd like to discuss your options further then complete our simple form by clicking here and one of our experienced advisers will call you back to give you professional and well-informed advice.

Copyright © 2012 Equity Release Schemes. All rights reserved
Pages services 1 services 2 Equity Release Questions ReleaseEquity.net