Lifetime mortgage interest only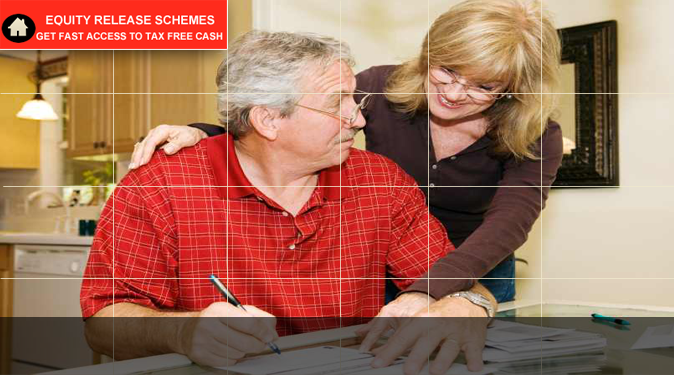 Lifetime mortgage interest only

If you have purchased a property with the help of a mortgage then you may be familiar with an interest only mortgage. An interest only mortgages where you borrow a certain amount of capital from a lender and only repay the interest that is accrued on the amount you have borrowed. So in essence you are not paying back any of the capital that you have borrowed but just the interest on a monthly basis
An interest only lifetime mortgage functions in pretty much the same way as the traditional interest only mortgage; you only pay back the interest on any capital that you borrow from a lender. This type of lifetime mortgage is different to the lifetime mortgage where the interest is rolled up. In a roll up lifetime mortgage the size of the loan that you pay back is normally larger than if you were to have a lifetime mortgage with interest only.
Benefits of a lifetime mortgage interest only
The obvious benefit of an interest only lifetime mortgage is that you only pay back the exact amount of capital that you have borrowed. There are no extra interest costs to pay meaning that the amount of equity left in your property will not reduce over time. This essentially means that your beneficiaries will not be left with more equity from your estate. With an interest only lifetime mortgage the likelihood of you or your estate owing more than your property is worth is reduced because the debt is not accumulated to a higher level as it would with a rollup lifetime mortgage.
The standard interest only mortgages can be made available for shorter periods of time on either tracker or fixed rate basis. This is ideal for those who believe that they may want to pay back their mortgage after a shorter term.
If you are younger then you may be able to get a bigger loan then otherwise offered by a rollup lifetime mortgage. This is because the amount of capital offered is based on the pensionable income or in some cases the lender will allow for the fact that there will be no buildup of the debt.
With a lifetime mortgage interest only you know for certain how much you are going to pay back and as such you can plan your finances around this debt.
Disadvantages of an interest only lifetime mortgage
Some of these disadvantages associated with an interest only lifetime mortgage are very similar to those associated with the standard interest only mortgage.
The main disadvantage of the lifetime mortgage is the fact that you have to make regular monthly payments. This is simply another added expense on your monthly spend that you need to allow for.
As with any other mortgage you have to keep an eye on your finances to make sure that you can meet regular payments of your mortgage. The amount you pay back every month can increase and you will need to make sure that your finances can meet the demands of higher monthly repayments.
With an interest only lifetime mortgage you constantly need to be making sure that you're getting the best interest rates. This is because many of the interest only lifetime mortgage rates are only available for up to 5 years. If you want the interest rate fixed for a longer period of time then you need to select a specialist mortgage product to fix your interest rate for a lifetime.
The amount of money that you can borrow may be limited by your pension income. If your pension income is not sufficient then the amount of money that you are offered might not be enough to meet you requirements.

If you'd like to learn more about the various options available on lifetime mortgages or any other equity release plans then contact us and we will be happy to advise you to help you select the most suitable equity release scheme
Copyright © 2012 Equity Release Schemes. All rights reserved
Pages services 1 services 2 Equity Release Questions ReleaseEquity.net