Top reasons to release equity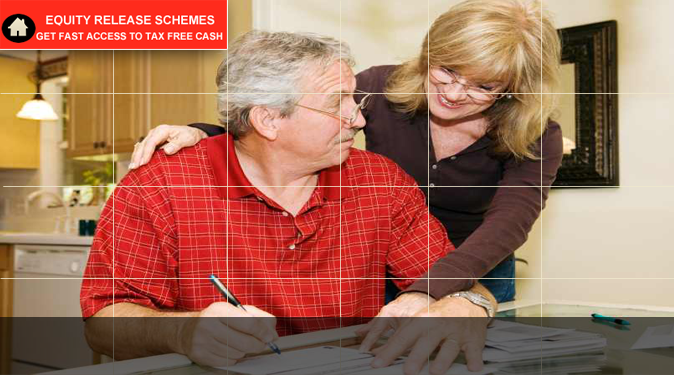 Top 6 reasons to release equity

When we release equity from a property we are normally looking to fund a need that we cannot otherwise finance. History shows that people that release equity from a property do so for a wide variety of reasons. In 2011, the average equity release figure was just over £48,000 (source SHIP limited) and this cash was used by clients for many different purposes. Equity release schemes do not restrict the borrower to use the money in any particular way. In fact, the money released can be used for anything as a result the reasons why people release equity vary from person to person.
Listed below are some of the common reasons why people choose to release equity from their properties
Home improvements
Home improvements are the single most common reason for people to release equity. Improving a home can encompass anything from installing a new central heating system to improving the garden or using the money to improve the access around the home.
Repaying debts
Using cash to repay debt is one of the most popular reasons to release equity. This includes paying off outstanding loans such as personal loans, credit cards etc. In fact releasing equity to repay debts is the second most popular way that people spend the money that they raise from these plans.
Taking a holiday
The third most common reason to release equity from a home is to use the cash to go on holiday. In fact using the money for holiday is almost as popular as using the cash to repay debts. People who have released equity from their properties have used the money to enjoy a well deserved holiday break to improve the quality of life.
Using the cash to help family and friends
Some may be surprised to learn that many people have used cash from their plans to help close family and friends. For a lot of people, releasing cash to address the immediate financial needs of their family and friends makes much more sense than having to wait for them to die for the estate to benefit. For example funding the immediate need of your children's education may be more important than your children benefiting from your estate afterwards (when they may not need it) if they are financially secure at a later date.
Repaying the mortgage
Many people feel thata mortgage free life brings a sense of freedom and this is the reason why many people who have released equity from their properties have used the money to clear their mortgage.
Pay regular bills

With more and more retired people struggling to keep up with regular bills, an increasing number of people are using equity release schemes to help them with day-to-day living costs. People have used equity release schemes as a way of getting further assistance with ongoing bills
Copyright © 2012 Equity Release Schemes. All rights reserved
Pages services 1 services 2 Equity Release Questions ReleaseEquity.net